Advanced yoyos (Nonresponsive)
This category gathers all advanced aka non-responsive yoyos (it only returns with trick called the Bind). Unresponsive feature of yoyo allows yoyo player perform much harder and complex tricks.
Yoyo player can control unresponsive yoyo much better, it does not return back to his hand when he's tricking but only when he calls it back with the Bind.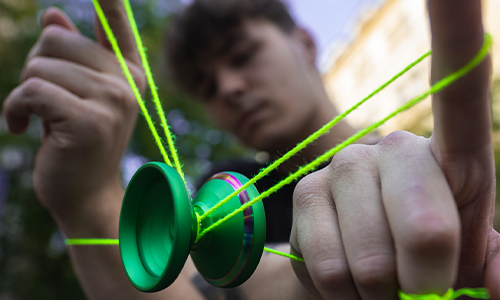 Nevíte si rady? Volejte
778 052 444