Prázdniny jsou tady a my jsme si pro Vás připravili několik novinek, se kterými se tyhle letní horký dny rozhodně nudit nebudete. Nebudeme chodit okolo horký kaše a jdeme rovnou na to.
Dlouho jste nám psali, kdy bude nový Mystery box, který jste si vždy tak pochvalovali. Tak jsme se rozhodli udělat jeho "prázdninovou" verzi!
I zde klasicky platí, že v každém Mystery Boxu najdete yoya alespoň v dvojnásobné hodně, než kolik jste za něj zaplatili. To znamená, že za cenu 1799 Kč dostanete yoya v minimální hodnotě 3600 Kč.
Navíc jako speciální dárek jsme do jednoho boxu schovali yoya v hodnotě 10 000 Kč!
Ace-Yo je značka, kterou jsme měli vždycky rádi kvůli jejímu poměru cena / výkon. Jak se říká, ža málo peněz hodně muziky.
Navíc u nás v Čechách Ace-Yo sponsoruje super yoyery jako je Kateřina Halíková, Veronika Kamenská nebo Ondřej Beníček.
Doplnili jsme velmi oblíbený model Gravitation4 a dále jsme naskladnili novinky Pure, Amusing a Sincerity
Pure – Ace-Yo
Sincerity – Ace-Yo
Amusing – Ace-Yo
Gravitation4 – Ace-Yo
A nakonec tu máme novinku od amrické značky MK1 Yoyos – UMBRA
Na tomto yoyu je velmi zajímavé to, že šířka tohoto yoya je téměř totožná jako jeho průměr, což značí, že Umbra je opravdu velmi široké yoyo.
Toto yoyo je vyrobené z Aluminia 7068, což pro ty, kterým to nic neříká, je vyšší kvalita hliníku. Pravděpodobně Vám chvilku bude trvat, než si na takto široké yoyo zvyknete. Jakmile si s ním však hodíte pár triků, jsme si jisti, že si ho zamilujete.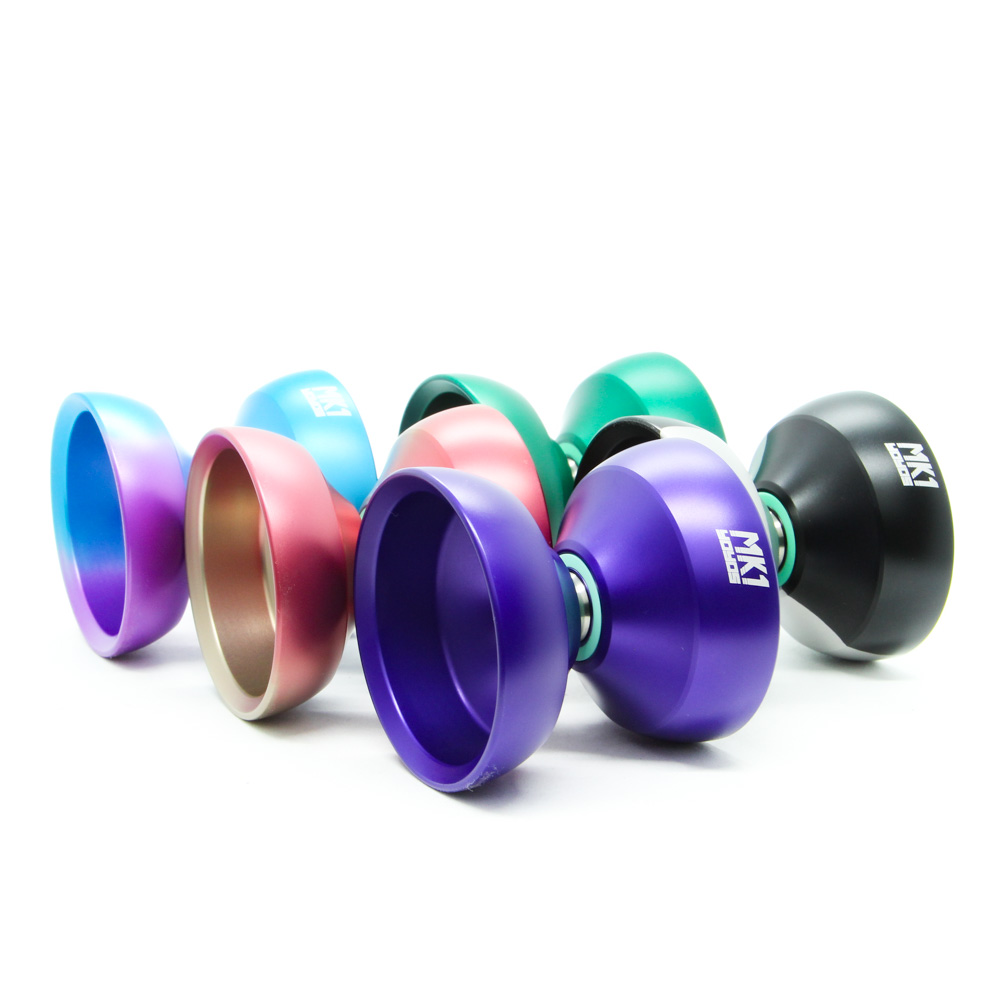 To je prozatím vše. Přeju všem krásný začátek prázdnin a pro zvídavce ještě prozradím, že první letošní contesty jsou za dvěrmi. Více info VELMI BRZY.
Peace✌️
-Bubi